Oklahoma Animal Rescue
The Saving Pets at Risk volunteers are constantly rescuing animals in the Oklahoma area in need of medical attention, food, and shelter. There are so many ways you can help us in our mission to rescue these animals. Don't forget to visit our Facebook page for regular animal rescue updates too!
December 14, 2014
These sweet animals are victims of fire and animal attack. All all money received in donation jars in December and January will go towards their care. Please help SPAR by making a donation today!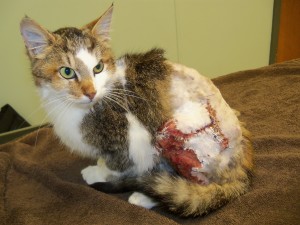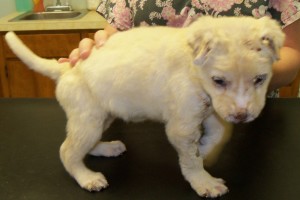 Meet Star
Star is a loving, sweet dog in desperate need of some TLC. She had eight puppies, and sadly, only four survived. If you are interested in giving Star or one of her puppies a new home, please contact Saving Pets at Risk (SPAR). If you wish to help with their medical bills, please consider making a donation. Every little bit goes a long way!